Indian Institute of Information Technology Sri City, Chittoor known as IIIT Sri City (IIITS) was established in 2013 by Ministry of Education, Government of India as an Institute of National importance by an Act of Parliament. IIITS is one among the 20 Institutes across India, focusing on Information Technology education, research and development.
The institute is located in Sri City (www.sricity.in) located about 60 KMs from Chennai on the Nellore Highway. The nearest airports are Chennai (70 KMs) and Tirupati (70 KMs).
IIITS The Institute was setup by the Government of India along with Government of Andhra Pradesh and Industry Partners represented by Sri City Foundation as a Public-Private-Partnership (PPP) institution. The Institute is governed by the Board of Governors consisting of eminent personalities from the Government, Industry and Academia. IIITS offers B. Tech, M.Tech, M.S. and Ph. D. programmes in the areas of Computer Science & Engineering and Electronics & Communications Engineering.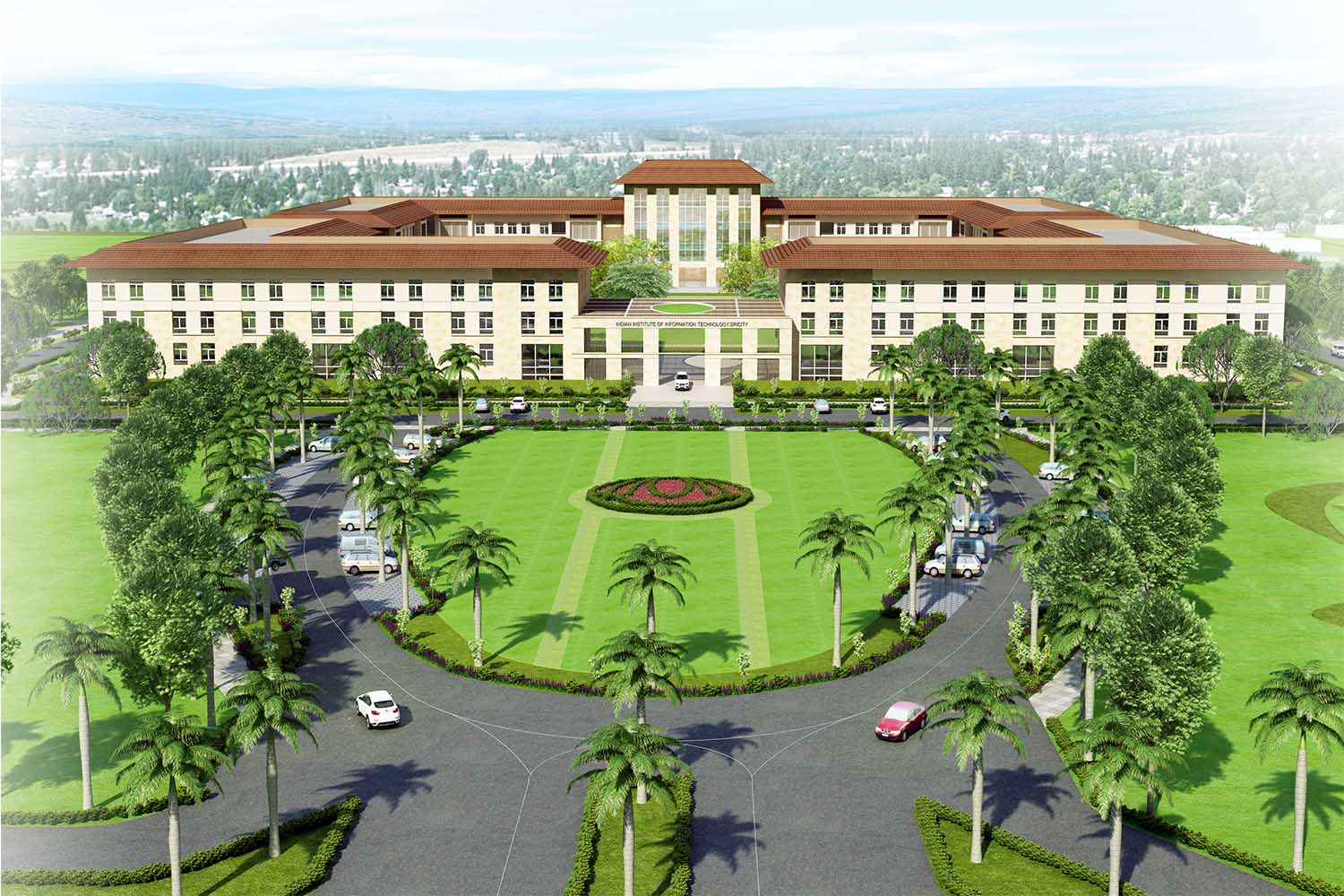 IIITS significantly positioned as an institution known for UG-led research which aims to develop technology related research that can solve real-world problems and create a positive impact in our day-to-day lives. The Institute also offers students a unique opportunity to actively take part in research which would help create innovative and entrepreneurial mindset.
Highly qualified and committed faculty members is the hallmark of IIITS. The fulltime faculty have received their PhD degrees from globally recognized universities. Many of them have spent couple of years' time as Post-Doctoral Fellows in overseas universities. We at IIITS benchmark our pedagogy to leading universities and make continual efforts in upgrading our approach, course curriculum and teaching methodology. We emphasize and encourage students to be self-learners, gain experiential learning through involvement in various academic, research and co-curricular activities. The curriculum designed allows students to choose courses and projects of their choice. Moreover, the Institute promotes an environment wherein students are encouraged to participate in a variety of technical, cultural and social clubs, for skills development and community engagements.
IIITS aims to be better year-by-year and make a difference to every stakeholder who is actively engaged with it. Our endeavor would be to benchmark ourselves with the Top 100 Technology Universities of the world in terms of infrastructure, technology, research, best practices, facilities, etc..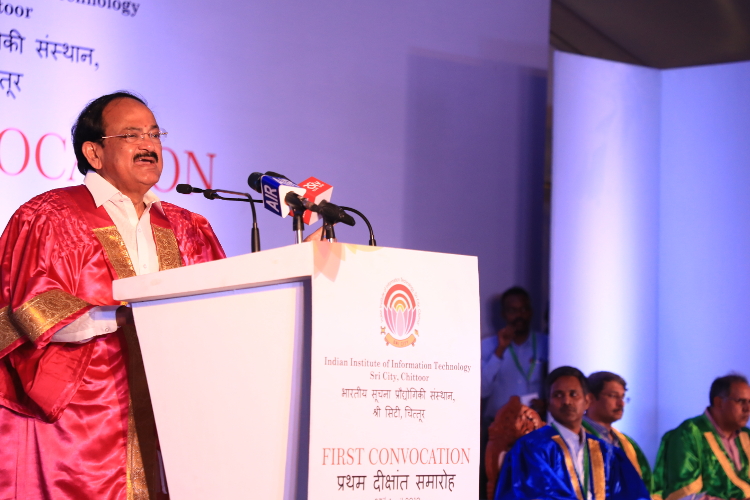 First Convocation, April 2019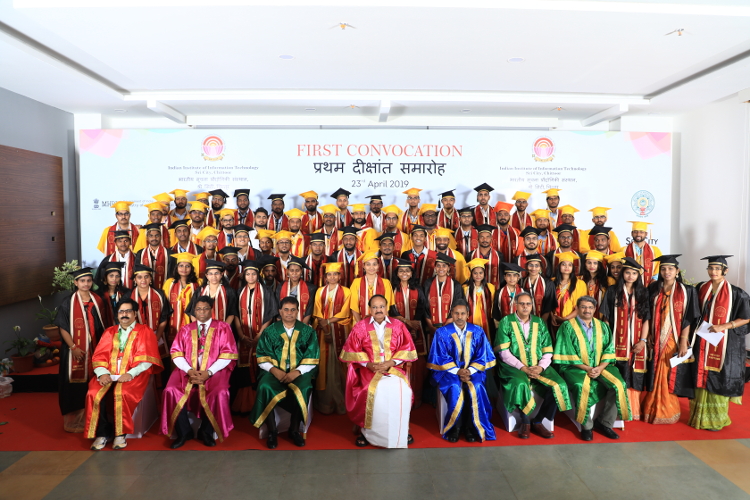 First Convocation, April 2019