Institute Innovation Council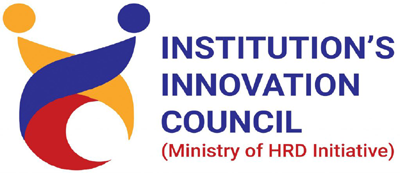 Ministry of Education, Govt. of India has established Ministry of Education's Innovation Cell (MIC) (https://www.mic.gov.in/) to systematically foster the culture of Innovation amongst all Higher Education Institutions (HEIs) pan India. The primary mandate of MIC is to encourage, inspire and nurture young students by supporting them to work with new ideas while they are in formative years. Indian Institute of Information Technology, Sri City, Chittoor is one of the institute to be selected for establishing Ministry of Education – Institute Innovation Council (IIC).
As an IICs our students and faculty will have ample opportunities to routinely interact with MIC and to participate in various Innovation initiatives and Atal Ranking of Institutions on Innovation Achievements (ARIIA) by Govt. of India.
Past Events
Our Institute participated in Ministry of Education IIC contest in June-July 2019. We conducted internal competition and shortlisted 4 teams for the contest. The members from 4 teams attended a training session, in Chennai on Aug. 2019. At the end of 2019; our Institute received 3 stars for our contribution to IIC.