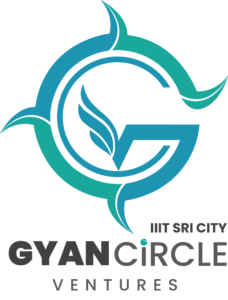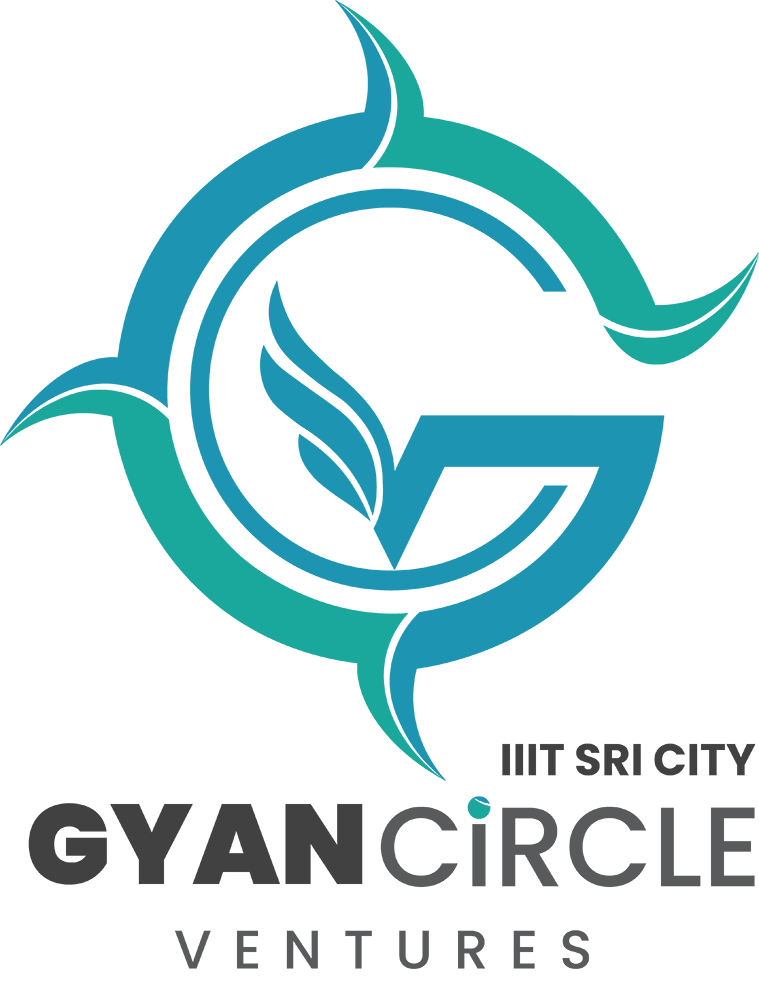 S No
Name of the Start-Up
Founder
Contact Details
Innovation Brief
1

Hivericks Technologies, Chennai

Mrs. Hemalatha R(B.E. Instrumentation & Control Engineering)
Email ID:
rajesh.hema@gmail.com
Website:
http://www.hivericks.com/
Smart Green Charging is a IoT based hybrid solution of hardware comprising Intelligent electronics Embedded BLE/WiFi  communication and Software Mobile or Desktop based application for Android, Windows OS that will communicate and exchange data with the battery and control charging remotely through the charger hardware regulator. The product cuts off Charge power supply to the smart device when upper limit is reached and does not resume the charge till the device drains to below lower limit. This keeps the battery in the optimal zone of SOC and reduces battery temperature.
2

Equizone Meditech Solutions, Erode

Mrs.B.Rajanandhini
(B.E. Electrical & Electronics Engineering)
Email ID:
equizonemed@gmail.com
Application of negative pressure to Non-healing wounds results in increased granulation tissue and angiogenesis (increased blood vessel formation). Negative pressure machines are presently imported and are used mainly in urban areas.  The objective of the Remote access IoT enabled NPWT (EasyKure) is to make the units available at SUBSCRIPTION to address the need for the larger community with limited units. Thus the expenditure per patient will be cost effective and affordable. Cloud Server based central control software with performance monitoring and access controlling of the NPWT device will ensure Quality of Service and estimated usability of the device.
3

MedCuore Medical Solutions, Chennai

Mr. Paul Pradeep
(M.S. Biomedical Engineering)
Email ID:
support@medcuore.com
Website:
http://www.medcuore.com/
The project is to build a low cost yet a quantitative and qualitative integrated gas sensor module for monitoring temperature, humidity, CO2, TVOC, O2 purity and O2 concentration. By doing so healthy individuals can be prevented from the risk of COPD and also diminish the risk to the COPD patients. The start-up is planning to develop a low cost yet competitive Air quality monitor and Purifier. Air Purifier consist of Several filters. The innovation comes in the filter part were a plant called Vetiver its roots are used as a cooling catalyst and other aspect is the use of Terraform patented Graphene Tech to convert graphene into spray. These sprays are sprayed over the HEPA filter making them Door edged sword for the microbes. Cost cutting and easy availability to all class of people. This air purifier filter can trap up to 0.1 microns at efficiency rate of estimated 99.997%
4

Rekindle Automations, Chennai

Mr. JP Radhakrishnan
(B.E. Mechanical Engineering)
Email ID:
jps.radhakrishnan@gmail.com
Website: https://www.linkedin.com/company/rekindle-automations/about/
"Smart Intravenous Dripper- SID", is an IV-line automation device which is integrated into the healthcare system and could potentially disrupt the healthcare automation space. It is user-friendly, adaptable and cost-effective with the static IV setup. The product monitors, alerts, stops and maintains the level of fluid in the IV line automatically without the need of the nurse being physically present, thereby preventing Air Embolism, Blood Backflow and Vein Infiltration. It can also communicate to the nurse at the central monitoring station regarding status of IV fluid admitted to multiple patients across the hospital through our centralized User Interface.
5

Mellon AI Pvt Ltd, Chennai

Dr. Masood Ikram (MBBS)
Email ID:
dr.masood@mellon.ai
Website:
http://mellon.ai/
Contact biometric spread infection, Govt has banned the figure biometric attendance - Facial Recognition Attendance capture is the future. Some stakeholders don't like to use biometric- eg Doctors in Hospitals don't like to use Biometric. Our system will capture attendance walking in the corridor  Guest relation currently take feedback for only 10 % of the guest coming in premises- Emotion Capture of all the guests in real time and graphs out Percentage of guest happy and sad. Anti-social elements marking is for security is not done- Backlisting of people will enable email alerts if any backlist person enter the premises.
6

Nandha Infotech, Coimbatore

Mr.Vigneshwaran T
(B.Tech Information Technology)
Email ID:
vignesh@nandhainfotech.com
Website:
https://nandhainfotech.com/
SenseLuto (Advanced Soil monitoring & crop management system) helps in better allocation of resources like water, fertilizers etc…resulting in reduction of the excess water used in the field, denitrogenation of the field and better yield throughput. During the last decade, there have been many instances of zero-day crisis throughout the world and of soil deterioration, which resulted in the parched earth. The product with its most reliable water conservative approach can be used in the most drought affected areas, benefiting end users with its best allocation of resources. Improper utilization of resources in times of over-abundance results in excess water usage.
7

LSPoT Preventech, Erode

Mr. Sunil Vignesh
(M.E. Embedded Systems)
Email ID:
sunilnehru026@gmail.com
Website:
https://lspot.healthcare/
More than 80% of work environments are sedentary in nature and sedentary work-natured people are not aware of their posture. Sitting in the slouch posture for prolonged time leads to Musculo-skeletal disorders and eventually affects the complete spine. The solution is an intelligent wearable device which helps people to create a habit of sitting in the right posture. If the user is in a slouchy posture for prolonged time, it'll gently vibrate and let the user know they're in a slouchy posture, then the user can retain their posture. The live posture data helps to monitor and manage their posture angle and a goal based personal posture exercises will help them to relieve their posture pain.
8

Aqua Solutions, Krishna

Ms. Jogi Sai Prasanna
(B.E. Electrical & Electronics Engineering)
Email ID:
vankalokesh009@gmail.com
The IoT enabled smart feeder device helps in measurement of waters parameters by sensors  DO, pH, temperature H2S and NH3 probes , if any parameters are unstable, it takes immediate action and normalizes along with sending the information to the mobile. It helps in measuring Meteorological parameters device & regulating through special mechanism. Automatic Aerators ON/OFF devices through App & IVRS call. Smart Fertilizer injector machine for applying minerals & fertilizers. Smart camera are equipped for better surveillance.
9

Hydro Tribe Pvt Ltd, East Godavari

Mr. Bala Siva Tarun Karanam
(B.Tech Mechanical Engineering)
Email ID:
tarunsri1996@gmail.com
The system to develop soilless farming aeroponic tower to produce organic vegetables in a little place through real-time monitoring & application of IoT & Robotics.
10
Magronic Contrivance Private Limited, Pondicherry

Mr.Megavaruman P
(B.E. Electrical & Electronics Engineering)
Email ID:
megavarumann@gmail.com
We make improved farming systems for algae culture where modern technologies & researches are implemented in conventional farming. We study the properties of the specific algae, monitors and controls the parameters affecting them and protect them from contaminations. By doing so, the quality of the yield and its bio mass is maintained high which directly increases the farmers' revenue.
Due to high environmental constraint, only 3% of the global spirulina demand is getting supplied. With our innovation, we could increase the supply capacity of spirulina (Algae) world-wide and more than 40Lakhs Indian cultivators will be directly benefitted by 50% increase in their revenue.
11

FarmX Innovations
Private Limited
Krishna

Mr. Siva Nagaraju N
(B.Tech Electronics & Communication Engineering)
Email ID:
rajuneelapala@gmail.com
FarmX Innovations private limited is a smart electronic devices manufacturing and servicing company for the poultry, livestock, mushroom, and dairy farm sector. Which automatically adjust environmental Conditions in farm and Alerts the farm management through App.
12

Pristyn Automations Pvt. Ltd.,
Chennai

Mr.Varshan Mohan
(B.Tech in Electronics & Instrumentation Engineering)
Email ID:
pristynautomations@gmail.com
The efficiency of the PV solar panels is largely dependent on the ambient conditions and several factors come into the picture to determine the actual efficiency of panels during their operation. One such factor is Soiling, which is simply the accumulation of soil and dust particles over the panels will obstruct the quantum of sun rays reaching the panels and will affect the PV performance reducing the peak power generation up to 10 to 30%.We cater to this problem of soiling through our autonomous dry-cleaning robot which sits on the solar array and cleans the solar surface through a specially designed brush which eradicated most of the dust. Our robot is self-sufficient with its own power source through solar.
13

Kratu Scientific Solutions
Chennai

Dr. Vishnu
Priya Padmanaban
Ph.D Biotechnology
M.Sc Bioinformatics
Email ID:
kratubiz@gmail.com
Website:
http://www.kratu.biz/
The Personal Protective Equipment's in healthcare sector is a rapidly growing sector but witnessed a dearth of innovation in last few decades. Conventional PPEs are surgical gowns or Hazmat suit with or without thin sheet of plastic lamination. The major shortcomings of existing PPEs are it exponentially increases global plastic foot print, it enhances prospect of reinfection, very expensive and complicated biowaste disposal & sterilization procedures. To address this issue, we have developed a PPE which provides infection control to the users and an effective replacement for the disposable medical PPE used in the industry. Our PPE is in line with the global agenda of circular economy – Reduce, Recycle & Reuse. Our superior design and fabric make the PPE sanitizable, washable, reusable which will be cost effective & sustainable. An upgrade from manual to IoT enabled SMART apparel helps the user to sanitize the apparel even before doffing the PPE thus breaking the chain of transmission of infection.
14

WORKIFY,
Gwalior

AkanshiVaishya
(B.Tech Computer Science & Engineering)
Email ID:
akankshi.vaish@gmail.com
Designed, developed and implemented a solution to resolve a key problem in waste segregation using a state of art technology (deep learning) to identify and categories the various solid domestic waste laid on the moving conveyor belt.
Once the objects are identified and classified by the ML module, the object classification plus the positional coordinates of the object on the moving conveyor belt is communicated in real time to robotic arms (gripper or suction (pneumatics)) which picks up the respective waste and drops the same into designated BINs placed alongside the conveyor belt.
15

Pavan Empower Solutions,
Chittoor

Mr.Padmanabham
Email ID:
pavanmgp@gmail.com
Website:
https://www.pavanempowersolutions.com/
Even in the twenty-first century, women from all walks of life are continuously being harassed and violated in the streets, public transportation and public spaces. The present device will be developed by coupling GSM signal with location map, Pic Micro controller and mobile number. The signal will alert victims relatives and law enforcing agencies. Women can wear the device as a wristband (MVP) or locket (MVP) which will consist of a button and a light. The system dial 5 out going calls with GSM . One of the advanced Feature . The device can come in the form of wrist band or as locket around the neck. Sending a message to the nearest Police station. The location of the victim will be sent to the nearest police station requesting immediate action. Sending messages to relatives: Pressing the wearable button will send a message to the family members along with the location of the victim. Without any application we can operate this system . Acknowledging victims by the police over When the request is received at the police station, the police can send an assurance message to the victim which will result in turning ON the LED on the victim's hand.
16
Radiate Healthcare Innovations Private Ltd,
Bangalore

Mr.AbhishekKaushal
(M.Tech Engineering Design)
Email ID:
Kaushalabhishek89@gmail.com
97% of India's eyecare screening happens on a Slit lamp machine.This is a live examination machine and doctors have to make mental notes on the visual features they see. 1/3rd of the world's blind people are in India, 66% of this is due to cataract. Due to such a small amount of eye doctors present, they are busy with surgery load with screening taking a backseat. Also, doctors are not willing to travel to rural areas where 78% of India's population resides. Our solution bridges this gap.
17

Ekalavya Innovative Solutions Pvt.Ltd,
Tirupati

Mr. Raja Suresh
(B.TechElectronics & Communication Engineering)
Email ID:
suresh@ekalavyagroupoftechnologies.com
Website:
https://www.ekalavyagroupoftechnologies.com/
Eco friendly solar based smart E- Banners relates to electronic banner. More specifically the present invention is directed to a cost-effective environment friendly solar-powered electronic banner for displaying information, advertisements and like in a public place. The usage of plastic has been leading to major problem effecting the environment. As a move toward reducing plastic and the hazardous problems affecting the environment, the present invention discloses an environmental friendly solar powered smart banners which completely works with the solar power and replaces the current plastic banners in the society and making it implementable at a very low cost. Its major applications include small scale organizations like colleges, shops, shopping malls, function halls, and bill boards. This can operate by using Internet.
18
Elixir SensAI,
Trichy

Mrs.ManjuBhargavi
(Ph.D in Electrochemical Nani Biosensors)
Email ID:
manjubhargavugumpu@gmail.com
Aqualyzer is a simple-looking smart portable water quality analyzer to detect life threatening heavy metal ions (lead, cadmium and mercury), pathogens in water. This smart phone connected device can be deployed in residential, industries aquacultures and agricultural lands to ensure water quality and safeguard human and aquatic life. Customized artificial intelligence (AI) algorithms help in predicting the toxicity levels of contaminants at ppb levels in real time and alert the concerned person/community to take safer decisions.