Entrepreneurship Cell (E-cell)
India is the second fast growing country and poised to become one of the top three economies of the world. Government of India recognized and believed in the role of entrepreneurs in boosting nation's economy, hence bringing various initiatives like Startup India and the Make in India for taking Indian economy to the global front.
In the emerging context, Entrepreneurship is very acceptable career alternative now; that even schools have started offering subjects in entrepreneurship. All engineering and management institutes are now running E-Cells and Incubators in the country as against the "travel abroad for higher studies and jobs" trend in the past. In the past, one would need a lot of confidence and hard work to start business.
Successful entrepreneurship indicates growth in capital income of a nation over a period of time and development of a country's economy. Entrepreneurs are the real source of new job creation in the country. Entrepreneurs can make their own path and walk on it on their own terms. They look at opportunity. They know different ways to solve problems. Entrepreneurs introduce various new techniques and innovations that new products are developed.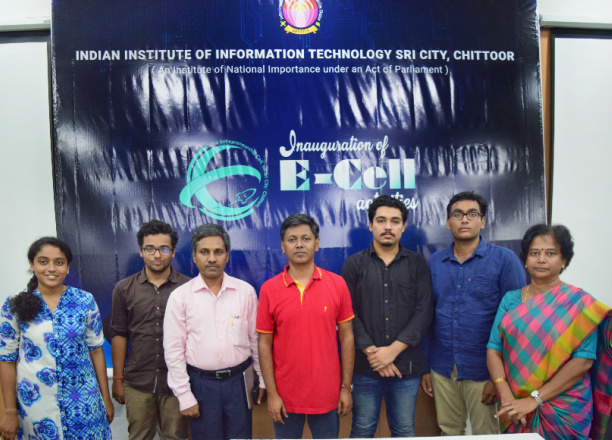 The ecosystem has changed. Seed and angel funding, venture capital and private equity firms are providing support to entrepreneurs. A number of schemes of the central and State governments provide all necessary policies and support systems to entrepreneurs. In a nutshell, it is the time for taking up entrepreneurship and create your own path of success.
The core of this entrepreneurial eco-system is mainly evolving in colleges where Entrepreneurial activities and incubation facility are available. This ecosystem enables the potential entrepreneur - student to work on innovation, supported by mentoring, coaching and funding. Prototypes are developed and test marketed. Timely feedback on the prototype leads to building the minimum viable product and soft market launch. Business mentoring from the experienced elders becomes possible along with classroom learning.
On the other hand, there are plenty of job opportunities with startups these days Such of these startups also bring lot of jobs for young and bright minds. However, they do not just look for employees, they expect their employees be part of the company's core value who would think and act like the founders. Even they are willing to accommodate those people as partners if they contribute to the growth of the startups. In short, an employee needs to be an intraprenuer in order to become successful in his workplace. Intrapreneurs think and act like entrepreneurs focusing the company's growth. These intrapreneurial abilities are very similar to entrepreneurial personality. Hence the students can participate in the E- Cell activities and learn and practice the entrepreneurial abilities in order to emerge as most qualified candidates for any recruiting companies.
E-Cell @ IIIT Sri City shall:
Support and enable you to create innovative ideas and convert them into business opportunities.
Prepare you to take up jobs in high tech startups and be successful partners in growing the organizations.
E- Cell @ IIIT Sri City will be undertaking many of the following activities in order to help students learn the intricacy of entrepreneurship and Intrapreneurship by practicing it.
Achievement motivation through outdoor activities like Lecture Series by entrepreneurs; Ideation and Innovation Workshops by top notch trainers; Case study sessions with both successful entrepreneurs and failed individuals; Idea Validation by all stakeholders involved( technical,customer, legal, finance etc)
Being an enabler for students - faculty interaction for making their aspiration become reality. This will be achieved through faculty mentoring of student groups in developing an idea into POC or prototype and validating the idea for technology readiness. For this, seed funding will be scouted from funding agencies like Department of Science & Technology(DST),Entrepreneurship Development Institute of India(EDII),State level schemes and others.IIIT Sri City has already applied for some schemes which would support these activities.
Reaching out to successful entrepreneurs, mentors, angel investors and venture capitalists for idea dating. - Once the idea is validated for its Technology readiness and Market potential, E-Cell will support the teams to get required mentoring through the stakeholders in the life cycle of a startup establishment
Organizing and participating in innovation competitions at regional and national level - E-cell will collaborate with national level organizations for conducting events, competitions and training in entrepreneurship development (Wadhwani Foundation/National Entrepreneurship Network, TiE chapters, EDII Ahmedabad etc)
Creating Brand events - E-cell over a period of time will organise boot camps, Ideation workshops, Startup Weekends, idea challenge,annual Business plan competitions, E-Summit, Entrepreneurship Development Workshops etc and make them most-sought after events like that of similar events happening in premier Institutes in the country.
Collaborating with leading E-cells in Premier institutes - E-cell will encourage participation of IIIT Sri City students in programmes organised by premier E-cells of IITs/ NITs (such as College Representative Programme of IIT Bombay).It will also explore the possibility for Joint progrmmes for existing and new initiates from both sides
Internship with entrepreneurs - In general, most of the Tech startups in India are run by graduates of premier institutes and the founders are looking forward similar brains to work with them for accelerating their businesses to next big level.This need creates a lot of scope for internship opportunities in those startups where in existing tasks/problems demand fresh / additional manpower to work for a time bound period which can be executed through Internship offers. For students, this will be a learning opportunity to deploy their intelligence and deliver a solution. The outcome will be a motivation to have their own startup idea or becoming preferred candidates in campus placements for having proven their ability in solving industrial problems.This internship exposure will be adding strength while applying for corporate backed funding(such as TATA, Reliance and HNIs [High Net worth Individuals] etc.
Formal training programmes / workshops leading to certificates - E-cell will periodically organise Entrepreneurship Awareness events, Entrepreneurship Development programmes and modular training in areas like fund raising, team management, business plan writing, making investor-ready presentation, branding etc.These training will involve reputed organisations as well and certificates will be issued upon successful completion.
Encouraging campus venture concept - E-Cell members can explore startup opportunity inside the campus and make pitch before the committee for recommendation. If the ideas are approved by the competent authority,E-cell members may be able to practice this concept.