Collaboration for Cyber Security Education and Research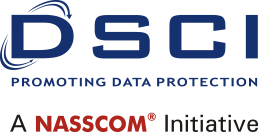 A collaboration has been established by IIIT Sri City through a MOA with Data Security Council of India (DSCI- www.dsci.in), set up by NASSCOM for conducting joint academic and research programs in Cyber security. The MoA is part of preparation to support for a new BTech specialization in Cyber Security launched by IIIT Sri City.
The MOA is designed to have Hackathons, Niche skill building training programme, Collaboration projects, Market research and Workshops on Cyber Security and privacy in various DSCI initiatives engagement like Skill building, Cyber security industry building and any other similar programmes.
IIIT Sri City will provide Logistic support for industry interactions, training, capability building, hosting hackathons and challenges, paper presentations, conferences, showcases, and other such initiatives.